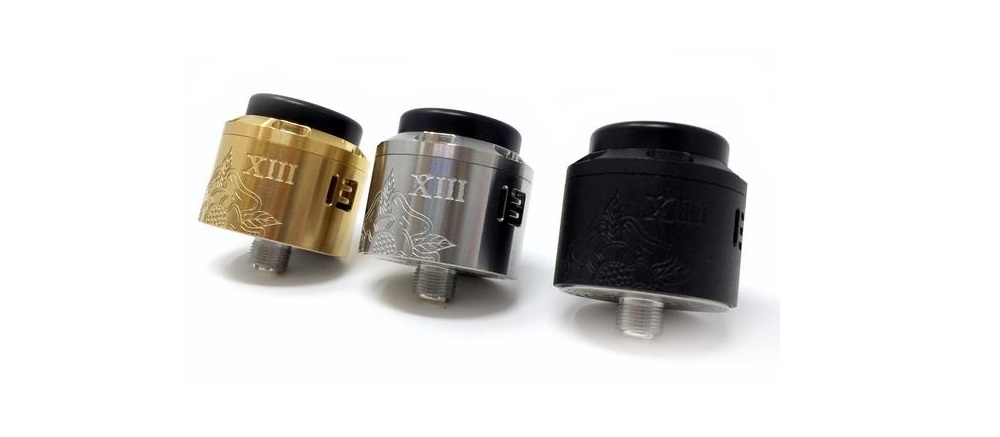 The Canadian Thirteen Technology makes a smashing entry into the world of vape. Indeed, with the Arcane 13, it signs its first creation and makes a master stroke.
This Arcane 13 is a rebuildable atomizer, more precisely a RDA, and the manufacturer wanted it original and aesthetically elaborate. Designed in stainless steel, it strikes first by the quality of its engravings, dominated by the presence of a 13 written in Roman numerals (XIII). These stylish engravings, the work of the former Deathwish Modz designer, bring a particularity to this product. Moreover, the Arcane 13 is declined in several colors among which the user can choose during the purchase. He will be able to turn to the one that best suits his tastes.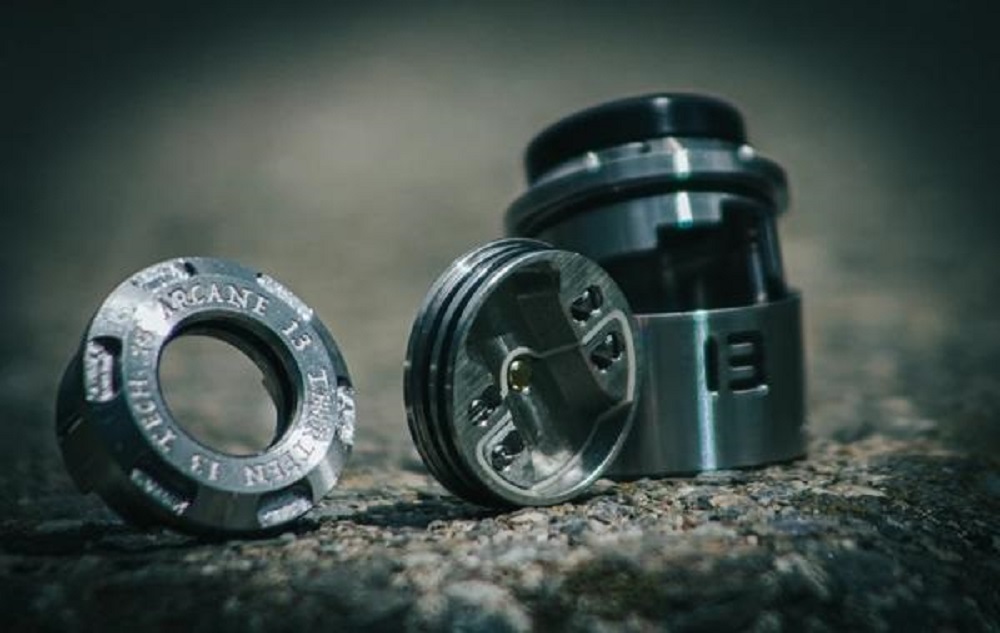 The Arcane 13 is also a 24 mm diameter and a 510 connector. The user will be able to fix it on most of the boxes present on the market. As for its height, it is limited and ensures its compactness. This piece does not take up space and, in addition, is equipped with a drip tip 810 to provide comfort to the lips.
Thirteen Technology creates an atomizer of the most atypical because without a tank. That said, it has a tank of 4.2 mm deep, which offers a reserve of liquid. The adjective atypical also suits the nature of its adjustable airflow. Why ? Because its shape adopts that of a 13 written in Arabic numerals. No round openings. No honeycomb openings as is traditionally the case. The Arcane 13 is definitely in the originality and is oriented towards an DL draw while being able to restore the flavors wonderfully.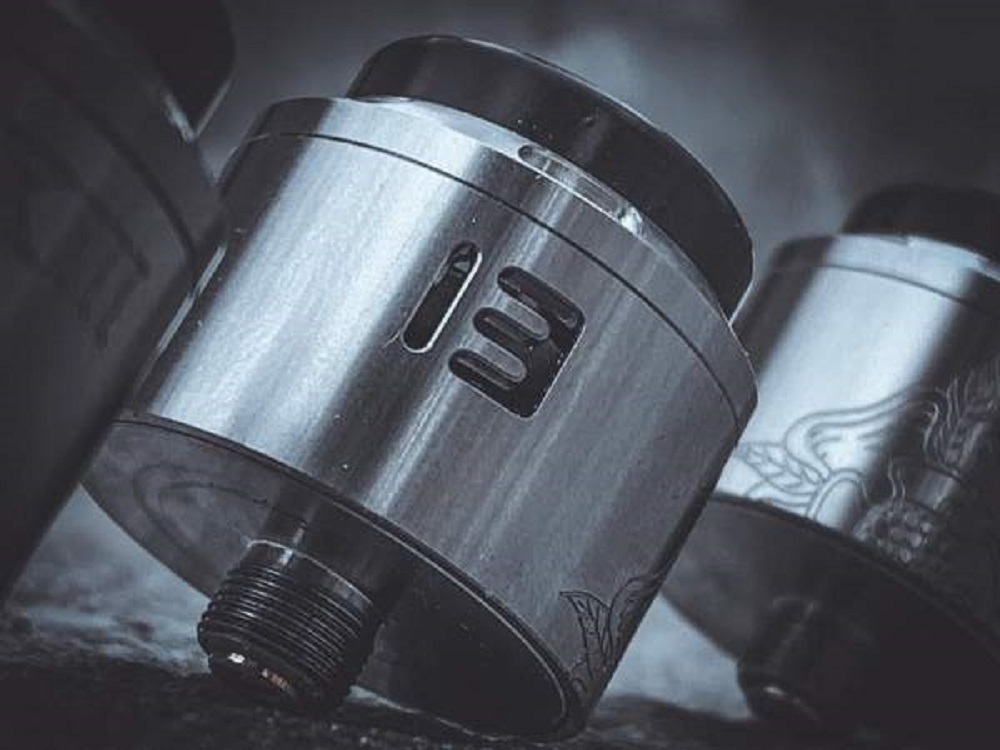 But we can not talk about the Arcane 13 without talking about its large deck and intended for a dual-coil assembly. Obviously, as a rebuildable atomizer, it is designed for experienced users.
The Arcane 13 is therefore an excellent product, both beautiful and powerful, and Thirteen Technology asserts itself as a promising manufacturer, a manufacturer that makes you want to see other parts of the same ilk arrive.
Content :
1x Arcane 13
1x user manual