A slim device with a good feel
Like the previous models in the Ursa Nano range, the Ursa Nano S has a visual appeal. Lost Vape has used soft, milky plastic and rubber in its construction. The result is a pod that feels good to the touch and has a plain body with the Ursa Nano S and Lost Vape lettering. It is also resistant to fading, wear and tear and fingerprints.
On the other hand, the manufacturer also pays attention to hand comfort. It has been designed with curved edges and dimensions of 101 x 24.1 x 14mm, making it slim, easy to grip and easy to carry, especially as it weighs only 36.7g. It can therefore be easily inserted into a pocket, handbag or purse. The Ursa Nano S is a perfect combination of visual appeal and practicality.
Features that beginner vapers appreciate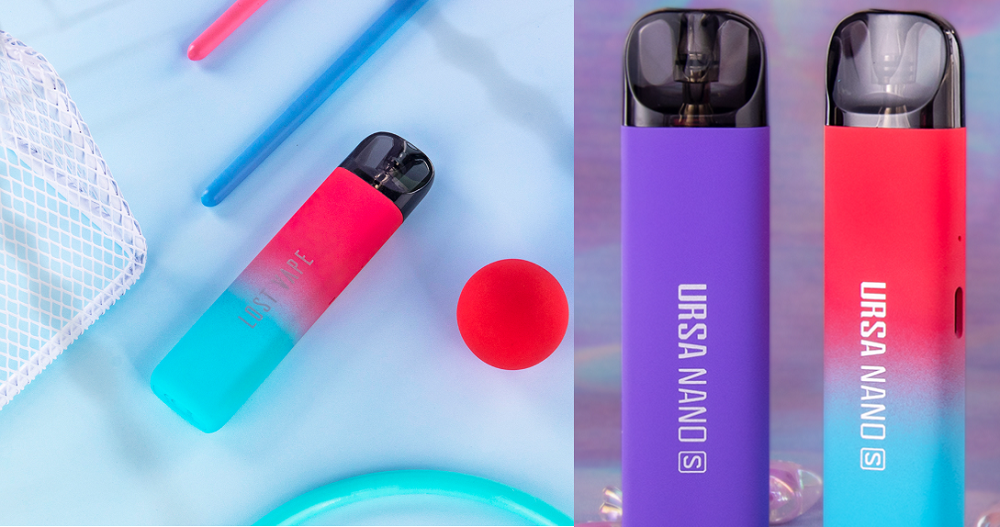 Lost Vape has simplified the operation of this model as much as possible, as it does not require any settings, button presses or screens to use. All you have to do is inhale to activate this device thanks to the auto-draw system.
In addition, the Ursa Nano S is oriented towards an MTL draw and its power varies from 5 to 16W, which is perfect for beginner vapers.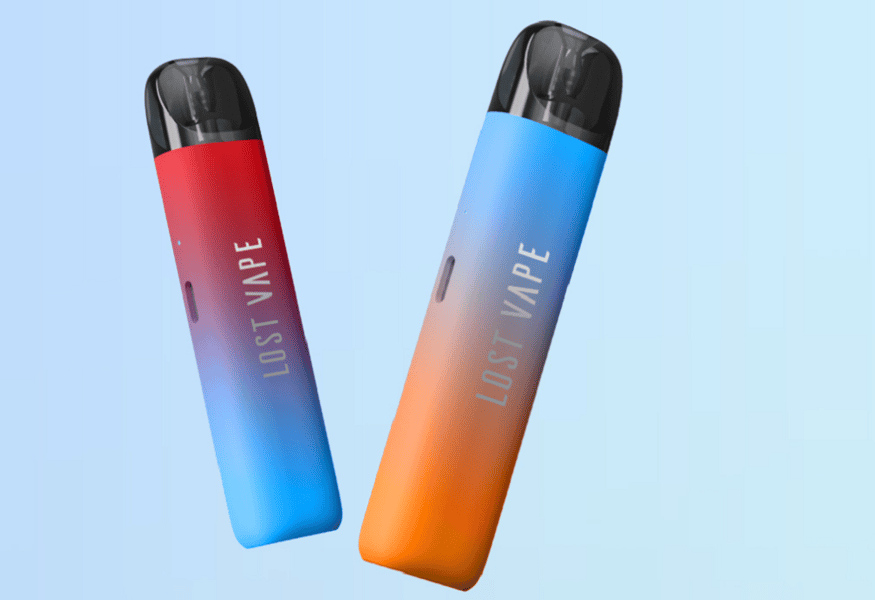 Otherwise, this Ursa Nano S has a built-in battery that offers a life of 800 mAh. It is enough to vape for a whole day and its recharging is done quickly through a USB Type-C cable (supplied) that must be plugged into the port positioned on the side.
And to close this chapter on technicality, let us specify that this e-cigarette is equipped with Lost Vape Quest, a chipset that provides 3 protections, namely a protection against short circuits, a protection against excessive discharge of the battery and a protection against overheating.
A 2.5ml cartridge
With this pod, the user will be vaping using a cartridge capable of great performance. The cartridge can hold 2.5ml of e-liquid, is filled from the side and has a mouthpiece that lips will appreciate the ergonomics. In addition, its design limits the risk of leaks.
But above all, this cartridge has a built-in coil with a value of 0.8 ohm. It should be replaced as soon as this coil is worn out.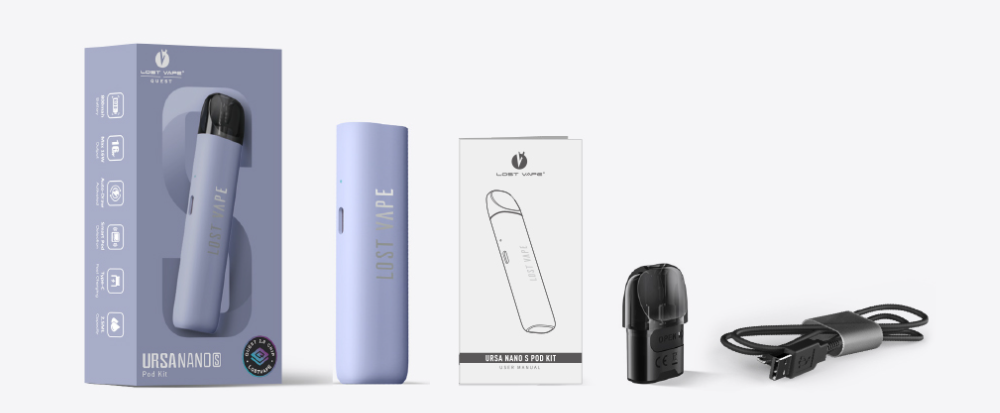 The Ursa Nano series does not fail to live up to its reputation. The Ursa Nano S has nothing to envy the other models in the range and whether you are a beginner or an experienced vaper looking for an additional electronic cigarette, you will be convinced by its capabilities.
Contents :
1x Ursa Nano S pod device
1x 0,8 ohm Ursa Nano pod (2,5ml)
1x Type-C charging cable
1x warranty card
1x user manual