Quiet on the boards, engine running. In Deauville, a film atmosphere reigns, the wind sweeps the beach and the colorful parasols in staggered rows.
On the terrace, at the edge of the mythical planks, you can enjoy a good slice of Normandy pie: lightly baked apples, wrapped in almond cream, on a shortcrust pastry.
Vegetol / VG : 40/60 - 00mg boosted in aromas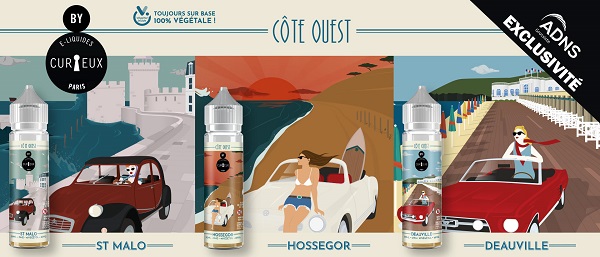 The roof of the car is open when arriving on the beach, bathed by the soft evening light. The ocean breaks in successive and regular waves, and invites you to take the board out.
To gain strength before going into the water, a nice slice of Basque cake: its crispy golden sand dough shelters a generous layer of candied raspberries.
Vegetol / VG : 40/60 - 00mg boosted in flavors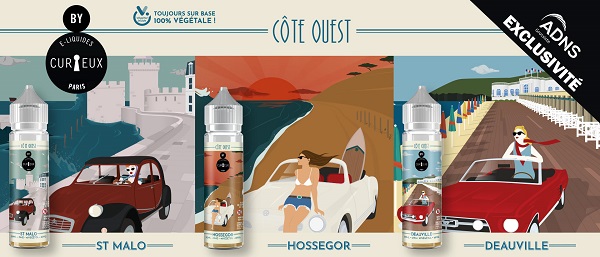 Big weather on Saint Malo. Gusts of wind and waves whip the granite ramparts, black-headed gulls accompany the trawlers back to the port shouting.
Passers-by take shelter under the awning of the creperie, and warm themselves with the sweet smell of the famous salted butterscotch, smooth and melting, on a beautiful soft crepe.
Vegetol / VG : 40/60 - 00mg boosted in flavors